Professional Flooring on the Central Coast
Derry's Flooring Warehouse has been catering to the flooring needs of the wonderful people in and around the NSW, Central Coast for over 40 years!  Since our inception, Derry's have been family owned and operated.  As the new, local owners of this reputable brand, we are committed to providing outstanding customer service and prestigious brands at warehouse prices.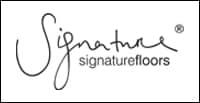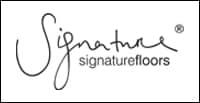 VISIT OUR SHOWROOM TODAY!
We have an extensive range of samples available for loan in our convenient showroom and with years of knowledge and experience behind us, our friendly staff are committed to providing you with the information, professional advice and inspiration you need to make the best possible decisions for your windows and floors.  From your complimentary in-store design consultation and free in-home measure, through to your hassle free, professional installation – with Derry's Flooring you will enjoy the peace of mind knowing we will stay with you every step of the way.
WHAT OUR VALUED CUSTOMERS HAVE TO SAY…
So friendly and very responsive. Great carpet layers and service. Thank you!
Friendly and very helpful company. Prices aren't too bad either. Would highly recommend them.
Excellent work and service right from the showroom to the finished article. Couldn't recommend Donna, Simon and the team enough!!! Thanks guys!
I had 4 different companies come to my home to advise and quote me to remove all of my wooden floors and lay new floors. My whole house had the floors and they had started to collapse. Simon came out and looked at them, advised me on what should be done and I had a quote within days. (The best quote as well) My new hybrid floors took a week to be installed and to say I am impressed is an understatement. Gab and Dan worked tirelessly to ensure that the job was done beautifully. I recommend Derry's to anyone - Great team, great price and finished to perfection.
Just recently made a major purchase through Derry's Flooring Warehouse at Tuggerah. From the warm welcome when we entered the showroom to the prompt quoting service via Simon to the install, it was very much a trouble-free purchase. The day of install was not much trouble and Jarrad & Jack even dismantled then reassembled our bedroom furniture as room was very much limited. I'd strongly recommend Simon and his team!!
Derry's Flooring Warehouse is a very professional group from the staff in the showroom to those laying the product on the floor. They were extremely helpful in selecting the product I required, and I was very impressed with their efficiency, their standard of work and the pricing. I would strongly recommend this team to those that require flooring of any type.
After shopping around in Sydney, we found we didn't need to go far from home to buy our new floor. Excellent product knowledge, personal, prompt service and fantastic installers.
Just had my Hybrid, Karndean flooring laid, over the last 2 days, absolutely thrilled with the result. Would never go anywhere else except to Derry's Flooring. Such an easy experience, everyone was so nice and patient.
Great Family run business. We had a very positive experience from the time we entered the store right the way through to the laying of our flooring. We had shopped around and Derrys was definitely a better price when compared to the other companies. Would highly recommend this great team.
We highly recommend Derry's flooring for anyone thinking of renovating or upgrading. Gab installed Aspire hybrid flooring last week and the quality of the finished work was outstanding. Thank you to Simon, Donna and Deb from the store, you guys were fantastic to deal with and the whole process was smooth. Very happy with quality, price and workmanship...would definitely use Derry's for any future flooring needs.
Love our new flooring, great price, great product and super professional installation team. Gabby and Dan were great, friendly and very particular with the finish. We would recommend Derry's to anyone looking to add new carpets or flooring in their home.
Many thanks to Simon, Donna and the team at Derry's for their great advice, professionalism, knowledge and all round amazing service. Made our experience a fantastic one as it's so tough choosing the right flooring, colours and the best price - thank you guys, you delivered all of this and more
Derry's installation guys were 1st class. The floating floor with the new skirting boards and matching trims is perfect with the new kitchen. 5 Star rating well deserved!
They were knowledgable and patient, tolerating a million questions. They went above and beyond, and the flooring is exquisite. Thank you