Professional Flooring on the Central Coast
Derry's Flooring Warehouse has been catering to the flooring needs of the wonderful people in and around the NSW, Central Coast for over 40 years!  Since our inception, Derry's have been family owned and operated.  As the new, local owners of this reputable brand, we are committed to providing outstanding customer service and prestigious brands at warehouse prices.
Flooring for Residential and Commercial Applications
Whether you are renovating your home or enhancing your commercial space, turn to Derry's Flooring Warehouse for high-quality flooring solutions.
Your home is a reflection of your unique personality and taste, and we believe your flooring should be no exception. From luxurious carpet that embraces your bare feet with cosy warmth to the sleek and contemporary appeal of vinyl, our flooring collection boasts a myriad of choices for homeowners.
When it comes to commercial spaces, we understand the importance of flooring that not only exudes professionalism but also endures the rigours of high foot traffic. Our flooring options are designed to meet the specific demands of various industries, ensuring longevity without compromising on style.
Our extensive range of flooring options combines sophistication, durability and unparalleled style. You can choose from:
Why Choose Derry's Flooring Warehouse?
Extensive Selection: We offer a wide range of flooring options to cater to diverse preferences and budgets.
Quality and Durability: We source our products from reputable manufacturers known for their quality craftsmanship and long-lasting performance.
Expert Guidance: Our knowledgeable team is here to assist you every step of the way, providing recommendations to help you make an informed decision.
Professional Installation: Our team has the expertise to deliver exceptional results, leaving you with a beautiful and functional flooring.
Customer Satisfaction: We prioritise customer satisfaction and strive to exceed your expectations by providing optimal service and reliable products.
Frequently Asked Questions
Choosing the right flooring involves considering various factors, such as:
Lifestyle: Think about the activities and foot traffic in the space.
Maintenance: Consider the level of upkeep you're willing to commit to.
Durability: Evaluate the durability needed for each area.
Style: Reflect on the desired interior style and existing decor.
Budget: Determine your financial limitations.
Our flooring experts will guide you through the selection process and help you find the perfect solution that aligns with your unique requirements.
Hardwood flooring offers several advantages. It enhances the visual appeal of any space with its timeless beauty and natural warmth. Hardwood is also known for its durability and longevity, making it a valuable investment. Additionally, it is easy to clean and maintain, providing a hygienic flooring solution.
Yes, we provide professional installation services for all the flooring options we offer. Our experienced installers will ensure that your new flooring is installed correctly, guaranteeing a flawless and long-lasting finish. We take pride in delivering exceptional quality and attention to detail for every installation project.
MAJOR SUPPLIERS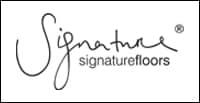 Visit Our Showroom Today!
We have an extensive range of samples available for loan in our convenient showroom and with years of knowledge and experience behind us, our friendly staff are committed to providing you with the information, professional advice and inspiration you need to make the best possible decisions for your windows and floors. From your complimentary in-store design consultation and free in-home measure, through to your hassle free, professional installation – with Derry's Flooring you will enjoy the peace of mind knowing we will stay with you every step of the way.
What Our Valued Customers Have To Say…